By Henry Luzzatto
Rockbridge County, Buena Vista and Lexington mirrored the divided and acrimonious election that enveloped the nation as a whole on Tuesday.
While Rockbridge County and Buena Vista turned out in strong support of Republican candidate Donald Trump, Lexington overwhelmingly went with Democrat Hillary Clinton.
The vote count in Lexington saw Clinton take 63 percent of the votes while Trump captured nearly 63 percent of the votes in the county. Trump drew 59.4 percent of the vote in Buena Vista to Clinton's 28.8 percent. Evan McMullin, an independent candidate from Utah, drew 7.23 percent of the vote.
Clinton had a larger margin of victory in Lexington than President Obama did when he ran for re-election in 2012.
While Obama had 55 percent of the vote in Lexington when he ran in 2012, Clinton saw even more support in the city.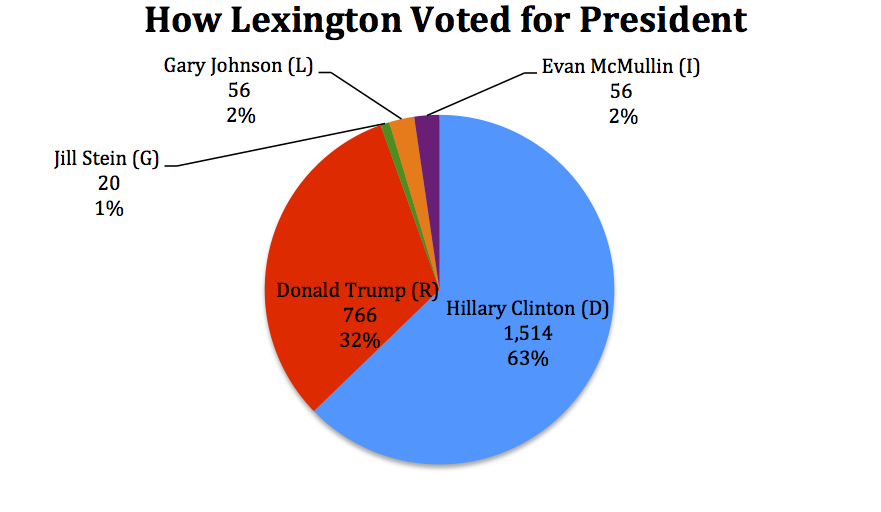 Though Rockbridge County has gone with Republican candidates in previous years, this election saw Trump win a higher percentage of the vote than Mitt Romney did in 2012.
Romney came away with 58 percent of the vote in Rockbridge County in 2012.
The last time Rockbridge County favored a Democratic presidential candidate was in 1976, when Jimmy Carter was elected.